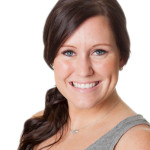 Kasey Aikin PT, DPT, PRC, CEO
PRISM Physical Therapy was formed after 6 years of various outpatient private practices. Dr. Aikin graduated from UT Medical Branch with a masters and a doctorate in physical therapy in 2008 and 2009 respectively.
Following graduation, she completed coursework through the Institute of Physical Art, a spinal mentorship with NAIOMT, and over 200 hours with the Postural Restoration Institute. (www.posturalrestoration.com)
Dr. Aikin is a postural restoration certified (PRC) clinician, 1 of 174 in the country, through the Postural Restoration Institute. Kasey has also completed certification in functional dry needling level 1 through Kinetacore (www.kinetacore.com). She enjoys working with all ages and has extensive experience with a broad range of diagnoses including: orthopedic conditions, neck and back pain, SI joint dysfunction, headaches, pelvic floor dysfunction, and injury prevention/athletic enhancement assessments.
After returning to Fort Worth, Dr. Aikin's employment with a private practice underwent a corporate buy out. The changes implemented required higher volume patient loads and additional support staff to assist with patient care. Her experience in this environment led her to pursue her vision of a non traditional medical model; to ensure the highest quality of care for each patient.
PRISM was formed based on the ideology that direct one on one care with a skilled professional increases the patient's benefits from therapy resulting in a swifter return to patient's preferred quality of life.
Postural Restoration coursework completed (2011-2016)
Myokinematic Restoration
Postural Respiration
Pelvis Restoration
Impingement & Instability
Cervical Revolution
Advanced Integration
PRI Integration for Baseball